Compare Top Dating Sites
A numbers based approach to the key metrics of the best dating sites. This is the place for you if opinions of others alone are not what you want. Exciting news, we've interlinked reviews with visual rankings. Browse the latest dating site rankings and easily hop over to read reviews. Remember though for all the main niche categories, simply use the main tabs above. One all dating site review pages YOU can read and also leave your own reviews if you have been a premium members of that dating site in the past.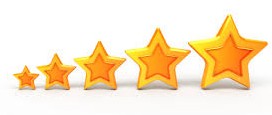 We allow one review per IP address within a 90 day cycle.
List of the Top 5 Online Dating Sites
Looking for the largest dating sites? Curious which dating sites have the most members?
Before we delve right into the top 2019 online dating sites we should point out that in the past year sites like PerfectMatch, Date dot com, and so many others have gone offline. The landscape of online dating sites is lead these days by sites that focus on REAL USERS and having a vibrant and growing dating site. Likewise, the mobile user experience is critical these days since people want to remain in contact from their smart phones and tablets! All of the top dating sites have a good mobile experience; something we could not say even last year!
5 Best Online Dating Sites of 2018
Name Of Site
User Reviews
# Members
(Millions)
Membership Cost
Visit Site
Rank #1
eHarmony

eHarmony Reviews

11
$ 50.00

eHarmony is a leading dating site known for those who are serious about dating. Try eHarmony.com now

Rank #2
Match.com

Match.com Reviews

110
$ 24.95

Match.com is the largest online dating site in the U.S.
Free Trial for Match.com

Rank #3
EliteSingles

EliteSingles Reviews


1.7
$32.95
EliteSingles is a classy singles dating sites with REAL MEMBERS! Try EliteSingles now.
Rank #6
CatholicMatch

CatholicsMatch Reviews

650k
$ 34.95
CatholicMatch is a great alternative to Match.com for those who are seeking marriage minded singles. Click logo to visit site
Rank #5
ChristianMingle

Christian Mingle Reviews

10.5
$ 29.95

ChristianMingle is the best Christian dating site. Try ChristianMingle now.

BONUS: Best Free Dating Site of 2018


500,00
No costs whatsoever, a truly zero cost free dating website.
We ranked the top 5 best dating sites of 2018 here with reviews for each, Dating sites with the most members sorted by price and user reviews. Learn more about which online dating sites have the best reviews, most members, newest cutting edge features and more.
This new numbers based analytical approach that we are offering at DatingWebsiteReview.net is for those of you who do not like to read dating site reviews and do not care so much what others are saying. If you think reviews are of value and want to read and share dating site reviews then simply look up to the main tabs. Here you will find dating site reviews broken down by niches.We help you find the best dating sites. One these pages we have conveniently linked the reviews for all the top dating sites which enable you to leave reviews without registering. It's fast and easy and helps consumers make more informed decisions. PLEASE,  LEAVE NO MORE THAN ONE REVIEW PER SITE PER IP. YOU MAY UPDATE  THAT REVIEW BY LEAVING ANOTHER  EVERY 90 DAYS.
Comments
comments