As submitted:
Gamerfied dating apps have made a significant impact to the way people experience online dating, they're either straight forward picking methods such as swiping left or right or the literal addition of a game to the matching process.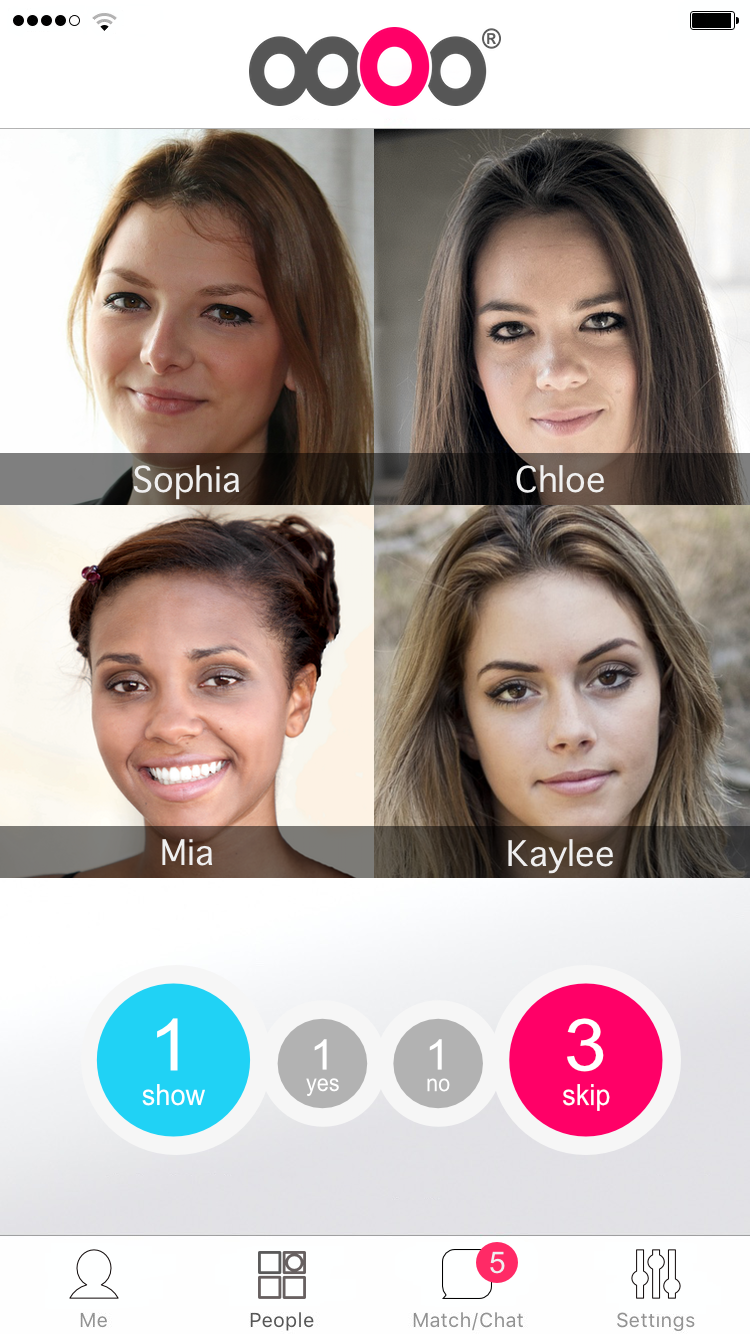 ooOo® is gamerfied by serving up four potential matches at the same time and asking the user to select one and reject three. The app also gives the user some additional information such as how many of the four have already said yes or no, but not which of the four. The show button lets the user see who said yes, the skip button lets the user pass all four. However, the show and skip buttons have limited use each day. A mutual match then allows communication between the couple.
Users therefore have to use the buttons with the right people at the right time. For example:
Three people you're attracted to, one has already said yes. Probably a good opportunity to use the show button.
Two people have said yes and you like two. Do you save your show for later and take a 50:50 chance on a match?
ooOo has been designed for genuine mobile use. The iOS version works offline so with no phone signal members can choose new matches and catch up with their messages. This also makes the app blisteringly quick with any connection type and provides rock solid stability.
Behind the scenes there has been a major focus on privacy and security. It's no longer a matter of will a site's database be compromised, but when. The mission was to create a database that had very minimal value to a criminal. Therefore ooOo doesn't ask for your life story. A prime example is  users providing age and not date of birth. Banks need your date of birth, a dating app does not. The default passwords have 5.1 trillion combinations and are secured with a technique called blowfish hashing, very long story short, it takes 7,000 years of CPU power to hack one ooOo password.
ooOo is totally free and offers a much more engaging selection process than simply swiping left or right. Available for iOS, Android, Amazon Kindle and mobile web at https://oooo.dating
Our thoughts: Great concept and we're excited to see if this catches on and attracts a large number of users.
Comments
comments