Over the course of the next 12 months we will be posting replies from our inquiries and or pitches from new dating sites. Along with each we will post our comments under each new dating site pitch.
The is a pitch for a new dating site called DatingUp.net that came into me this week. It is copied into this post exactly as we got it. 
My story begins in 2011, when two police officers knocked on my door and told me that my husband, the love of my life, my best friend since I was a teenager, had been killed in a car accident. Suddenly, in the blink of an eye, I was no longer a happy housewife living a perfect life – I was a 38-year-old widow, a single mother of four, and broken.
For a long time, I thought I would be alone forever. Sean was the love of my life, and I had no interest in ever trying to replace that. But as the years passed, I realized that Sean would not want me to be alone for the rest of my life, and I decided to step into a dating world that was much different from before I was married.
I opened accounts with most of the online dating services I could find. Free sites, paid sites, you name it, I tried it. I met a few nice people, but unfortunately I also met a lot of others. I met convicted felons. I met registered sex offenders. I went on a few dates with one guy who seemed really nice – until he stole my late husband's motorcycle out of my garage. Another guy opened up to me about his heartbreaking experience when his wife died, which I believed until his wife called me and told me she wasn't dead.
Over time, I just got fed up with online dating. I never felt safe or secure on any of those dating sites. I knew I could either give up, or I could do something about it, and I decided to do something.
With two great friends and partners, I started Dating Up. Dating Up is very much like most online dating sites, with one BIG difference:
We run criminal background checks on every member to weed out convicted felons, sex offenders, domestic abusers, crooks, and anyone else whose criminal record suggests that they would be a danger to our members.
We don't have bots or fake profiles on our site. We believe that real people can create real relationships, and our goal is to create the safest online dating site in the world. — What is Dating Up? Learn more about us. http://www.datingup.net/about-dating-up/.
My real world experiance put me in a unique position to be able to relate, identify and resolve with the problems regular online dating and offer security no one else has. My Inspiring True Story & Why Dating Up!
Thank you for your time and talents and consideration in letting us have an opportunity fo give back and help singles find real love online.
Warm Regards,
Tracy Peart – CEO
Our thoughts:
I am truly sorry for your loss. As an online dating critic I get that compelling stories pull at your heart and that sharing your story does connect with people. I agree that people deserve to find real connections and real love and I think it's admirable that your trying to create a safe community for like-minded people. I also appreciate that you realize how damaging to the industry fake dating BOTS are.
However, life is not a nightmare nor is online dating IMO and your messaging seems quite dark. It sounds like you've had EXTREME experiences overall with online dating. The idea that you can 'vet' people or that only certain people are worthy of meeting the love of their life is a tough pill for me to swallow.  In a nut shell, I disagree with the premise unfortunately of how you are establishing who is date-worthy. Background check dating in mainstream dating has already been tried. It's failed-not just once but many times and with with well backed sites that offer great site functionality. I have to start from this frame of reference.
Therefore, IMO perhaps as far building a small novelty dating community you will be able to maintain a viable ongoing business, but I'd seriously doubt that true scale would ever be reached with this concept nor that is could ever offer substantial value to the masses. The reason is simple. People have a high level of resistance to dating sites that do background checks. They may say they love the idea but it never translates in the online dating world. There are a number of reasons why. Specifically, with respect to your new dating site I think people will be resistant to signing up because you are not clear in your TOS what 'passing means' or what crimes exclude you from membership. You've left it apparently subjective and up to DatingUp.net to determine this.
Does that mean that the unpaid parking tickets would prevent someone from being able to be a member of DatingUp.net if they were arrested as a result of a bench warrant where a notifcation may have never made it to that persons place of residence? Or what does that mean? We'll happily publish a follow-up on this and would love to learn more on how you plan to clarify what the safer dating would be?
However, how are you basing your decisions and what makes someone free of a conviction a safer date? Do you have some empirical evidence that shows that people free of a conviction are safer to date?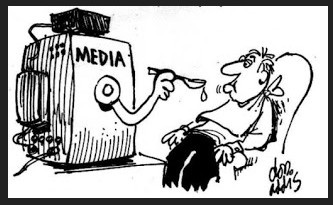 Lastly, I always look for buzzwords and claims at new dating sites that are being used as the buiug we all know that most sex offenses happen in the home by people who are known and trusted by children and empiral evidence proves that recidivism is nearly non-existent; meaning the risk posed by dating someone with a sex based offense is no more than dating someone without. At least in most cases, unless of course were talking about a repeat or habitual offender. The reason we mention that is because I note that DatingUp.net is filtering for "sex offenders", but murders was not a keyword that was something your business felt inclined to share as something your vetting for– at least not in your marketing pitch was it of as much use as, "sex offender". Are sex offenses scarier than murder?
The underlining business of online dating is about love with the goal of connecting people for love, but using scare tactics built on the myths of dangers that are, as most know by now, blown way out of proportion is not really innovative.
We still wish you the best, but this would not be a dating site that I would want to be any part of. I don't think you can judge a person based on their past and I realize that everyone has made mistakes in their life. Every saint has a past.
"Hate the sin, love the sinner."
― Mahatma Gandhi
Comments
comments