Elite Singles Dating Site; How does it compare? Today we are discussing EliteSingles.com aka as just Elite Singles. This is a premium dating site very focused on maintaining a quality dating site with real singles. The site loading speed and quality of the experience is really something to be proud of. The simple and easy to use mobile interface and matching desktop cleanliness we found truly refreshing. We were equally impressed with the actual size of the singles community. In 2017 its seems only dating is fragmented with tons of options but few good options. A sad bu true testament about the current state of online dating. Anyway, we were so pleased with our free online dating experience here we took the bait and paid for an upgraded membership at Elite Singles. It was worth it. Right off the cuff I want to mention that one thing stood out here. As someone with a Master's degree, I was pleasantly surprised by the high level of educational backgrounds members of EliteSingles.com have.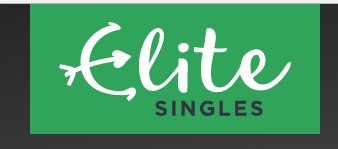 The results of our 21 day test at EliteSingles.com rendered lots of great conversations and again we were pleased with the selection of singles that were in the test area. We tested the greater Los Angles area in the United States. We found thousands of what truly checked out as real members and we have more that 11 conversations that could have led to dates. As a result we moved this online dating site up into our picks for top 5 dating sites of 2017. It should be noted that this dating site gets over 300,000 visitors a month and is growing fast. As far as demographics it's pretty evenly split between female and male users. Likewise the level of education is quite high on this dating site!
Here is our full EliteSingles.com reviews:
Elite Singles Features
Fraud Detection System
Zip Search
Education Levels are part of BIO questions
Mobile Friendly and Fast Loading
EliteSingles.com Reviews of Costs and Membership Plans
The membership costs and prices for the premium plans at EliteSingles might seem at first to be a bit high but let's be honest the reason you first think that is because you (or at least we) have seen so many crummy dating sites that charge near the same and provide near ZERO VALUE. Therefore, when you actually are getting something in a REAL singles community with active local singles paying a dollar or so a day is really no big deal. The membership costs were very fair because the community really was active.
Summary of EliteSingles.com Reviews
My Elite Singles reviews need to be summarized with the overall feeling we had as we signed off which was this site is one of the better REAL dating sites we have ever used. Point blank, the database was quite large, it seemed to have more active users than nearly all the sites we have used over the past year, and the actual functionality was among the best of all dating sites. Yes, even the big box dating sites that are among the largest in the world. I would have no issues at all with recommending EliteSingles.com to others.

Comments
comments