Dating Website Reviews picks for Emily Maynard. So we have to admit it as well….we too are suckers for the reality TV Show the Bachelorette and we follow the latest news on the Bachelor and Bachelorette each season. Usually catching the latest news at Wetpaint, BachelorMansion.com and of course Bachelorette Blog as well as whatever Google News spits up for the weeks top story.
However, since we have covered dating site reviews for all the top sites like, Chemistry.com, Eharmony, Match.com, PerfectMatch and a few dozen others as well as all the niche dating sites, why not compliment our posts on dating advice and give our prediction as to who Emily Marnard will pick on season 8 of the Bachelorette.
Okay so clearly there is alot of the season yet to be seen but based on two episodes of
observations and the latest Bachelorette Spoilers as well as studying up on Bachelorette Emilys men, we have come to the conclusion that Jef Holm is clearly the best guy for Emily!
Jef Holm is not all looks but yet attractive, he seems the most sincere of all the men on the bachelorette, he's bright, and most of all he's warm and attentive. This quality will keep Emily happy. He's also got a very succesful business. (BONUS!!!)
Sean Lowe is a great catch too but we just don't think that of Emily the Bachelorette last two men that he's going to come out on top. In case you didn't yet know, Jef Holm and Sean Lowe are Emily the Bachelorettes Final 2. The Final Rose Ceremony takes place in Curacao as well.

We wish them both the best and will be watching right along with you. Also remember when it is time to sign up for a dating site, check out dating site reviews
OH YEAH, and you heard it here first, if Emily Picks Jef then Sean Lowe is the next Bachelor, bet on it!
Source: Bachelorette Blog
(Skip to the bottom for our top pick for the best dating site of 2012!)
Amor Reviews - Read our Amor Dating Site Review
AsiaFriendFinder.com Reviews - Read our AsianFriendFinder.com Review
AsianDating.com Reviews - Read our AsianDating.com Review
Badoo Reviews - Read our Badoo.com Review
BBPeopleMeet.com Reviews – Read our BBPeopleMeet.com Review
BlackPeopleMeet.com Reviews – Read our BlackPeopleMeet.com Review
BBWPersonalPlus.com Reviews – Read our BBWPersonalsPlus.com Review
BlackSingles.com Reviews - Read our BlackSingles.com Review
Canadian Personals Reviews - Read our CanadianPersonals.net Review
CatholicMingle.com Reviews – Read our Catholic Mingle.com Review
PerfectMatch.com Reviews – Read our PerfectMatch.com Review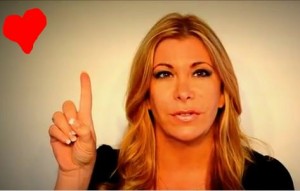 Just Click a Dating Site for the most recent dating site reviews!
SeniorMatch.com Reviews – Read our SeniorMatch.com Review
Chemistry.com Review - Read our Chemistry.com Review
eHarmony Reviews - Read our eHarmony Review
Match.com Reviews – Read our Match.com Review
and the Best Online Dating Site of 2012 without further ado is…