Online Dating Tips from the dating reviews website!
Writing a bio for a dating site bio about yourself can sometimes be a challenge, especially for those of us that prefer to have our friends share the highlights of our personalities and more about us, but even if you fall into that category with a little direction and focus you can write a shining bio that attracts men/or and women.
The truth is that writing the about me section of a dating site really comes down to being honest about yourself and open. This is after all how your going to first know that you are ready to meet someone for a serious relationship. If your just looking for a fling or a 1 night stand then dating sites may not be the best option for you; but instead perhaps the local pub is your solution.
However, for those of us on the top websites for people who are looking for a committed relationship the best advice we can give you is take your time to actually formulate a bio that has a narrative that is spell checked, has proper punctuation, and is well formulated.
I mean stop for a moment and think about this. You are basically writing an ad about you. Why not employ some marketing without being dishonest or over the top!
The following elements are, The secrets to writing a great Personals Bio:
Honesty

Being Confident, without sounding egotistical

Humor, make fun of yourself but don't belittle yourself

Be Specific, avoid too many clichés (People hate reading the same thing on every profile

Referring back to the prior statement, use our A.B.O. rule, ALWAYS BE ORIGINAL! Come across as authentic and polished.
Common Mistakes people make when writing a personal Bio:
Spelling errors, This is like personals death for someone reading your profile.They read to this point then hit next.

Grammar. Grammar is not as important as basic spelling but it can also quickly turn off many women and men as well

DO NOT LIST WHAT YOU DO NOT WANT! This is a HUGE TABOO and many women do this versus men. Men hate reading about all the things you don't want and men are turned off by the mere suggestion that this is the company you meet and have a problem attracting.

Do not take photos in a mirror or photos that are all glamour shots. This is another common mistake that women make. Men skip over profiles that have just head shot that appear that they have all gone through a photo editor.

Do not talk about an animal for more than 1 sentence in your profile. Guys, trust us your dog is probably great but the ladies don't want to read about it more than a brief comment that you're the owner of a dog. When it comes to pets also put the breed of the dog in if anything.
I hope you have enjoyed this installment of Dating Site Reviews Online Dating Tips…
Make sure to click like on our Dating Site Reviews Facebook Page for the latest Dating Site Discount offers and Dating Site Discount Codes as well as Free Dating Site Trial Offers!
Check out the 2012 Dating Website Reviews
About Dating Site Reviews
Amor Reviews - Read our Amor Dating Site Review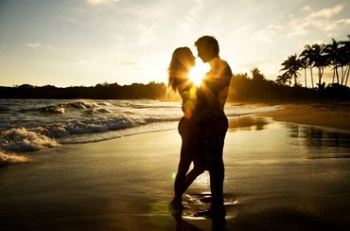 AsiaFriendFinder.com Reviews - Read our AsianFriendFinder.com Review
AsianDating.com Reviews - Read our AsianDating.com Review
Badoo Reviews - Read our Badoo.com Review
BBPeopleMeet.com Reviews – Read our BBPeopleMeet.com Review
BlackPeopleMeet.com Reviews – Read our BlackPeopleMeet.com Review
BBWPersonalPlus.com Reviews – Read our BBWPersonalsPlus.com Review
BlackSingles.com Reviews - Read our BlackSingles.com Review
Canadian Personals Reviews - Read our CanadianPersonals.net Review
CatholicMingle.com Reviews – Read our Catholic Mingle.com Review
PerfectMatch.com Reviews – Read our PerfectMatch.com Review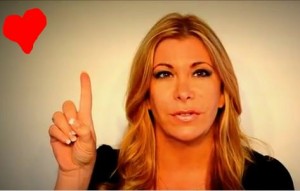 Just Click a Dating Site for the most recent dating site reviews!
SeniorMatch.com Reviews – Read our SeniorMatch.com Review
Chemistry.com Review - Read our Chemistry.com Review
eHarmony Reviews - Read our eHarmony Review
Match.com Reviews – Read our Match.com Review
….and the Best Online Dating Site of 2012 according our readers
SPECIAL! Check out the Chemistry.com Free Communication Weekend!
Starts Friday, visit this link for the offer!